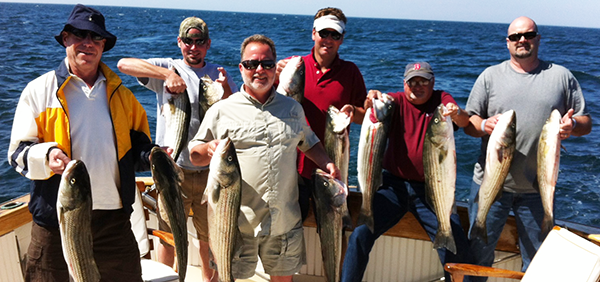 J&S Transport, Co., Inc. continues to support national and local charities. Recently, J&S Transport participated in the 13th Annual Sport Fishing Fundraiser for the Cystic Fibrosis / Multiple Sclerosis Fund sponsored by Alliance Energy, LLC. The 2-day event was held out on Cape Cod June 17th & 18th. A day on Sport Fishing Charters out of Orleans, MA fishing for striped bass, followed by a banquet in Hyannis, MA made for a pleasant experience for such a worthy cause. More information on the Cystic Fibrosis / Multiple Sclerosis Fund can be found on: www.cfmsfund.org.
J & S Transport is a customer service oriented organization providing transportation services for many distributors. These services include hauling gasoline, diesel, kerosene, and #2 Fuel Oil as well as supplying pump out and fuel tank transfer services when requested.
J & S Transport provides Inventory Station Management for a number of our customers. This eliminates our customers worries with trying to maintain their inventories and dispatching the loads on time to keep their stations full of product.